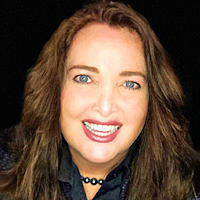 ALBUQUERQUE, New Mexico — Mission Broadcasting announced today the promotion of Taunya Tourville-Bennett to Station Manager/General Sales Manager of Mission's newly acquired stations, KWBQ & KASY, in Albuquerque, NM. This comes on the heels of Mission's acquisition of the stations from Tamer Media on November 16th of this year.
Tourville-Bennett joined the then, Acme-owned, KWBQ team when the station signed-on in March of 1999. In June of 1999, Acme added KASY in the Albuquerque market creating a synergistic WB & UPN full-power duopoly. Throughout her tenure as an Account Executive for these stations, she was a consistent top biller and new business generator.
Taunya was promoted to Local Sales Manager in 2012 when Acme sold the two stations (as well as the KWBQ satellite, KRWB, Roswell, NM) to Tamer.
As General Sales Manager, Tourville-Bennett will continue to lead the talented KWBQ/KASY local sales team and work closely with Beverlie Frazier, the stations' National Sales Manager. She will report to Steve Daniloff, Mission Broadcasting's Corporate Director of Sales.
Commenting on her new position, Tourville-Bennett stated, "I am thrilled to be chosen to a leadership role for this growing television group. Also, I am humbled by the faith they have placed in me. I look forward to continuing to work with our sales team to help local business and national clients thrive during these challenging times."
Dennis Thatcher, Mission's President commented, "Taunya Tourville-Bennett has spent her entire twenty-one-year broadcast career at these stations; that type of loyalty is rarely found in our industry today. I am confident that these television properties and our company will benefit greatly from her passion and commitment to all the communities we serve in New Mexico."
Taunya, her husband Paul and their teenage daughter Jaden are native New Mexicans with deep roots in the community and a love for the market. Their household is also home to no-less than five rescue pets (two dogs and three cats)!
KWBQ and KRWB are affiliated with The CW Network and KASY is a MyNetworkTV affiliate in the Albuquerque-Santa Fe market (#46).
About Mission Broadcasting, Inc
Mission Broadcasting is led by Nancie J. Smith, Chairwoman and majority shareholder. The privately held company currently owns twenty-nine television stations (27 full-power and 2 low-power) in twenty-four U.S. DMAs. Mission portfolio includes ABC, CBS, NBC, Fox, The CW and MyNetworkTV affiliates in Arkansas, Colorado, Illinois, Indiana, Iowa, Louisiana, Michigan, Missouri, Montana, New Mexico, New York, Pennsylvania, Texas, and Vermont.
Contact:
Dennis P. Thatcher, President
440-526-2227